Led by EIT Manufacturing CLC East and the Regional Innovation Scheme (RIS), companies and research institutions are joining forces to become the key innovation network in Eastern Europe.
MIT.CON provides you with first-hand insights into cutting-edge technologies and services for green and digitalized manufacturing and introduce to you exciting cooperation opportunities within our innovation network of EIT Manufacturing CLC East.
Don't miss this opportunity!
Inventing new technologies. Creating new ideas. Bringing manufacturing to a higher level.
For more sustainability. For new innovations. For a better future.
This is what MIT.CON is about.
2020 is a year we will all remember. Businesses, industries and economies have slowed down and many things have come to a standstill. This year has shown us how important it is to explore new paths, how important community is – especially in the industry. The European manufacturing industry cannot stand still. This is the reason EIT Manufacturing CLC East has launched MIT.CON. Manufacturing. Innovation. Technology – this is what MIT.CON stands for; a great opportunity for our network, Hubs and Partners to share their projects, capabilities and visions in a forum where everyone has a common goal: to create an advanced and more sustainable future.
MIT.CON offers a platform where everyone counts individually, so that we can realize new visions together. Together we pave the way to a highly innovative, resilient, green and sustainable future of European manufacturing. In this new format of EIT Manufacturing CLC East and the Regional Innovation Scheme (RIS), high-level representatives of industry and academia discuss current issues and report on the latest results of innovation projects and industrial applications. Comprising a series of presentations and offering a platform for discussions with experts, MIT.CON brings together relevant stakeholders to discover the latest technologies and services available to successfully tackle current and future challenges in manufacturing.
MIT.CON – the annual conference for manufacturers, innovators, and technologists. The conference for everyone who wants to make a difference for the future of manufacturing in Europe.
We make innovation happen.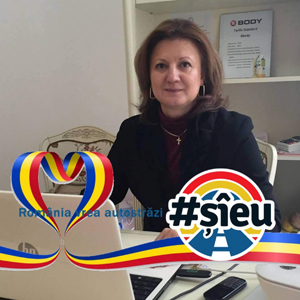 Caterina Ailiesei
is the Founder and CEOof Katty Fashion and co-founder of REGINNOVA NE, an innovation, technological transfer, human resources and community support association creating a structured environment for innovation and development in the field of textile and clothing in the Romanian North-East Region.
Topic: "To Zero Waste"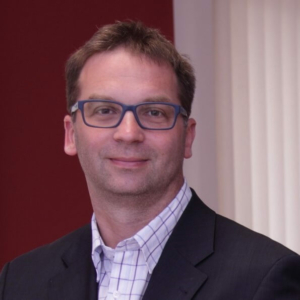 Balazs Barta
is the Founder of the Pannon Business Network (PBN), a regionally leading technology transfer organization in the field of manufacturing. He previously held multinational management positions over a periode of ten years.
Topic: "From Low Value Added To Knowledge Economy"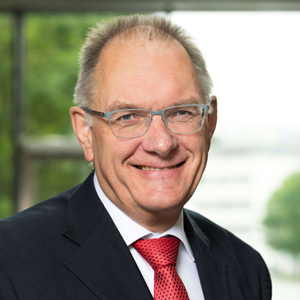 Klaus Beetz
is the CEO of EIT Manufacturing. He looks back on more than three decades of industry experience in software and system engineering. Over the years, he gathered extensive intercultural experience in numerous international projects involving multicultural cooperation, especially on European level.
Topic: RIS Hubs | Final Thoughts & Outlook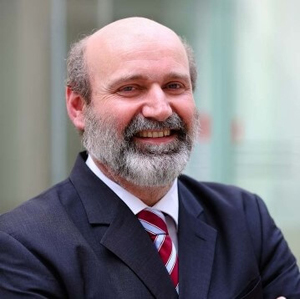 Friedrich Bleicher
is Head of the Institute of Production Engineering and Photonic Technologies at the TU Vienna. His main research includes machining processes with geometrically defined and undefined cutting edges, process automation, development and optimization of machine tools, parallel kinematics, EDM-technologies, and rapid manufacturing.
Topic: "Cost effective, mobile air cleaner, which can additionally aerolise disinfectant, for public and private use – cleanAIR"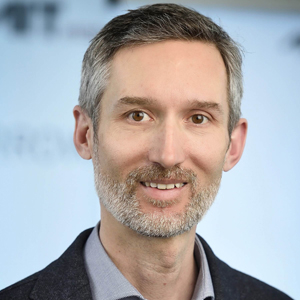 Mario Drobics
is Head of Competence Unit for Cooperative Digital Technologies at the AIT Austrian Institute of Technology GmbH. His research focuses on IoT architectures and security in different application areas, including industry, autonomous driving and health.
Topic: "Secure Digital Solutions for Industry 4.0"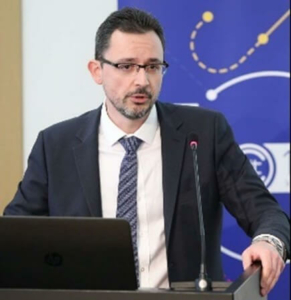 Konstantinos Georgoulias
is the Director of the Regional Innovation Scheme (RIS) and EU Affairs of EIT Manufacturing. Since 2002, he has been actively involved in the fields of production planning, flexibility and change management, mass customization, operational planning, networked manufacturing and circular economy.
Topic: About EIT Manufacturing Regional Innovation Scheme (RIS)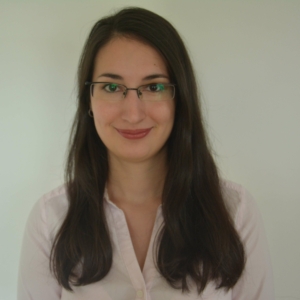 Erika Hlavatá
is a Project Manager at the EIT Manufacturing Hub Slovakia located at the Slovak University of Technology in Bratislava (STUBA). Previously, she worked at the Biomedical Research Centre of the Slovak Academy of Sciences and the Ministry of Health of the Slovak Republic.
Topic: "Slovakian Hub Supporting Organizations To Boost The Innovation And Business"
Birgit Hofreiter
is Director of the Innovation Incubation Center (i2c) at the Technical University Vienna. She is advisory board member of AustrianStartups and maintains strong international relationships with entrepreneurial ecosystems.
Topic: "Technical University Vienna"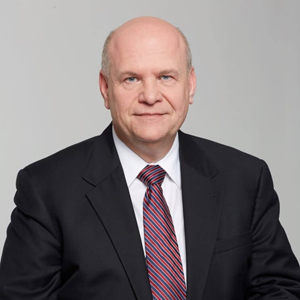 Johannes Hunschofsky
is Managing Director of EIT Manufacturing East located in Vienna, Austria. He has almost 40 years of experience in management positions at well-known industrial companies in Austria and abroad. The inclusion of research and teaching as well as the cooperation with renowned universities around the world have always been part of his recipe for success in order to meet the challenges of the industry with the latest technologies.
Topic: About EIT Manufacturing
Rastislav Igliar
represents the Slovak Technical University in Bratislava as Director of the Project Management Office, responsible for all projects within the Slovak Technical University. Previously, he was the General Director of the Division of EU Structural Funds at the Ministry of Education, Science, Research and Sport of the Slovak Republic.
Topic: "Slovak University of Technology in Bratislava"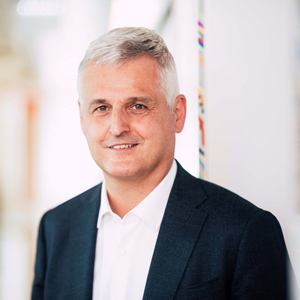 Harald Mayer
is Deputy Director of the Institute DIGITAL at Joanneum Research. He has strong expertise in information management, information systems, IoT and multimedia technologies and more than 20 years of experience in project management and strategic research planning and published about 25 papers within his research areas.
Topic: "Joanneum Research – The Future of Production"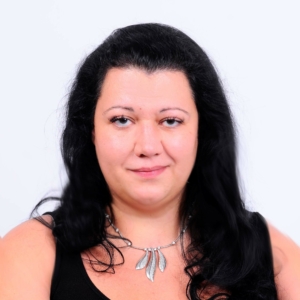 Maria Nakova
is Manager of Strategic Development at Cleantech Bulgaria. She has more than 15 years of experience in project management in international environments related to circular economy, capacity building, strategic and business development, and others.
Topic: "Cleantech Bulgaria – The Next Innovation Wave"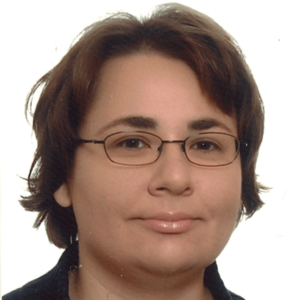 Vlatka Petrović
is Acting Head of the Centre for Research, Development and Technology Transfer at the University of Zagreb. She is a technology transfer and innovation professional with over ten years of experience in supporting research organizations and their industry partners in creating impact.
Topic: "Research & Innovation For Manufacturing – Croatia And Beyond"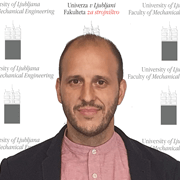 Franci Pušavec
is a Professor at the Faculty of Mechanical Engineering, University of Ljubljana, where he is leading the Department for Management of Production Technologies and Laboratory for Machining.
Topic: "Green And Digitalized Manufacturing In Slovenia"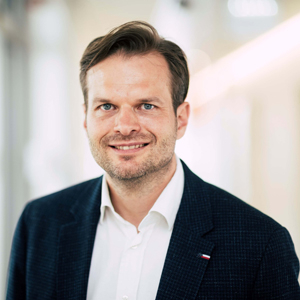 Matthias Rüther
is head of the department "Computer Vision and Applications" within the Institute DIGITAL at Joanneum Research. He holds a Ph.D. in technical sciences from Graz University of Technology and has founded a start-up company before joining JOANNEUM RESEARCH. He has deep knowledge in robot vision and published more than 20 papers within his research area.
Topic: "Photonics in Smart Production: Computer Vision and Laser Production Applications"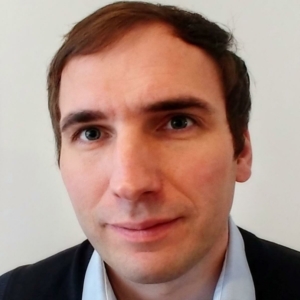 Petr Samanek
is a Senior Project Manager and Head of the Strategic Projects Department at the Czech Institute of Informatics, Robotics, and Cybernetics (CIIRC CTU). He is also the main contact person for EIT Manufacturing at CTU.
Topic I: "Czech Technical University In Prague"
Topic II: "CIIRC CTU – Building Awareness & Supporting Ecosystem"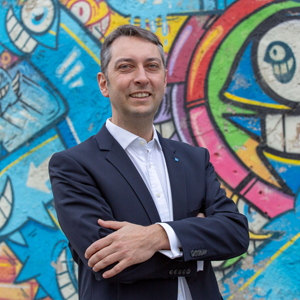 Sebastian Schlund
is Professor for Industry 4.0 at the Technical University Vienna, where he heads the Human-Machine Interaction Research Area at the Institute of Management Science (IMW). He researches and teaches in the field of digitally and automatically supported work design in manufacturing.
Topic: "Technical University Vienna"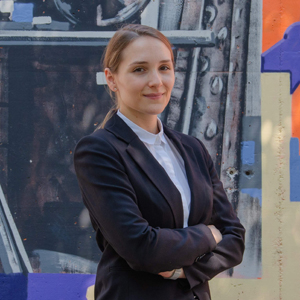 Christina Schmidbauer
is a Researcher at TU Vienna, working on solutions to bring collaborative robots as a tool to manufacturing companies. Together with LMS Patras, LINPRA, and Vilnius Gediminas Technical University, she wants to teach cobot technology to non-professionals within an EIT Manufacturing project in 2021.
Topic: "Democratize Cobot Technology – DeCoTe"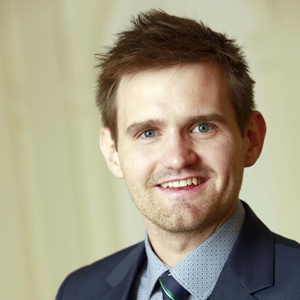 Paul Schörghofer
is Project Assistant at the TU Vienna, Institute of Production Engineering and Photonic Technologies. His main research and PhD focuses on the development of sensor integrated machine tool components for the detection of unstable cutting processes, and optimization via in-process control.
Topic: "Sensor integrated high speed machining for Zero-Defects – Mach 4 Zero Defect"
Panagiotis Stavropoulos
is Assistant Professor and Project Manager at the Laboratory for Manufacturing Systems & Automation, University of Patras in Greece. His has previous experience as a Design Engineer and as lecturer in Hellenic Air Force Academy.
Topic I: "Laboratory For Manufacturing Systems & Automation"
Topic II: "The Greek Hub And The Connection To Industry"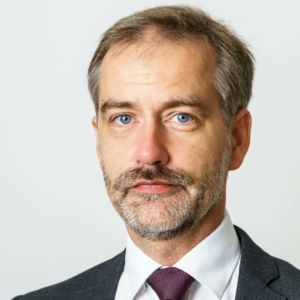 Matěj Sulitka
is Head of the Department of Production Machines and Equipment of the Czech Technical University in Prague, Faculty of Mechanical Engineering. His main research interest is in virtual modeling and digital twins of machines and processes.
Topic: "Czech Technical University In Prague"
Ionut Tata
founded Iceberg in 2003, developing projects in consulting, strategy, financing, economic development, renewable energies, technology transfer, startups and digitization. He is also the founder and president of the Cluster for Innovation and Technology ALT Brasov.
Topic: "Digital Innovation Hub Ecosystems For Industry 4.0 In Romania"
Franz Weghofer
has the Project Lead of the "SMART FACTORY" and is responsible for the Strategy Industry 4.0 at Magna Steyr. He is also the main contact person for EIT Manufacturing at Magna.
Topic: " Building Spatial Experiences in the Automotive Industry – a paradigm shift in immersive environments"